KidNano said:

looks good Jesse. It's amazing how different the color is between the first two pics. Are you not worried about that byssal anymore? I'm excited to see him when he's all happy and fully extended.
Thanks Cris. No, I'm not too worried about it anymore. He seems to be holding it closed now. In case anyone is curious, this is what Cris is talking about...
When I brought the clam home, I obviously acclimated him and then, when moving him to the tank, I noticed this opening...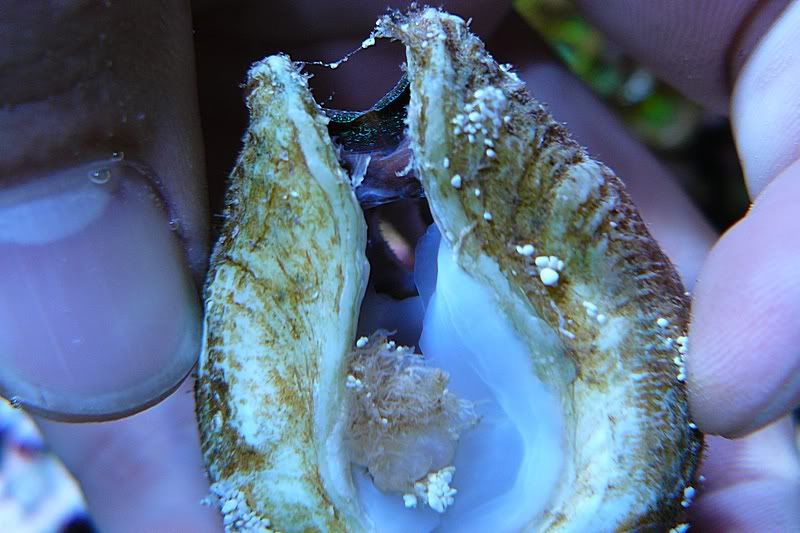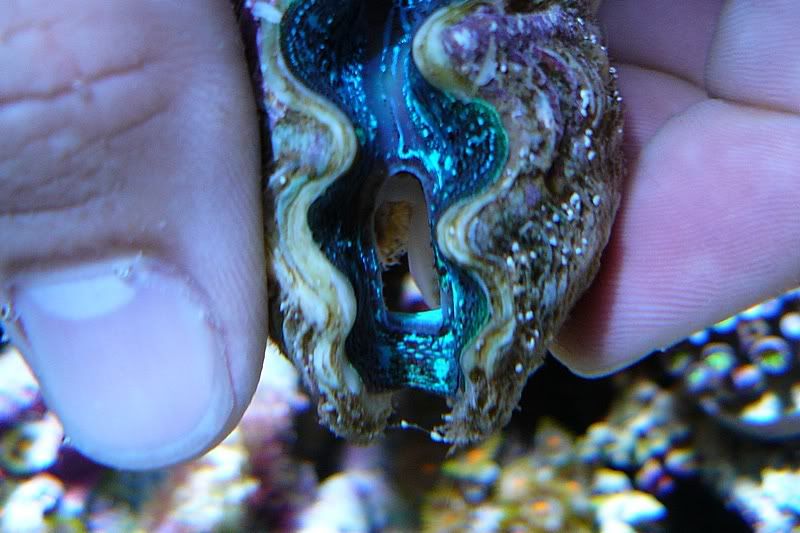 I have had a few clams in the past and never remember seeing anything like that. I grew concerned and posted in a few clam forums and the overwhelming response was that it was a normal reaction to stress. I guess the clam controls that flap of tissue on the byssal opening and when stressed the opening can get larger like that. Anyways, all seems well now.
Jesse